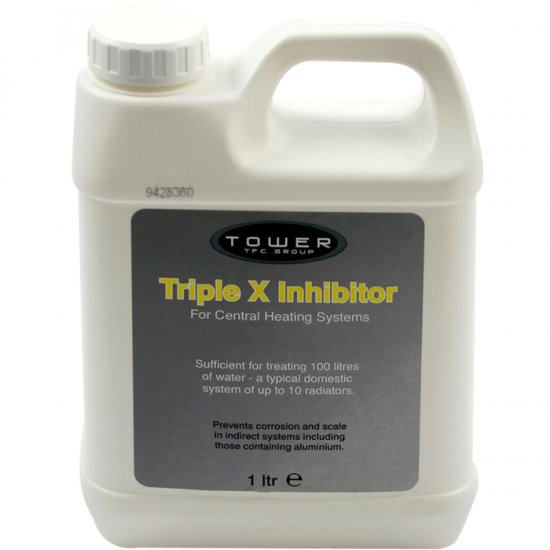 New
TRIPLE X CENTRAL HEATING INHIBITOR
Stock:

In Stock

Model:

gra-inhibitor
Products Sold: 0
Product Views: 396
Triple X inhibitor prevents scale, corrosion, hydrogen gassing, boiler noise and micro biological growth. For best results systems should be flushed with Triple X Cleanser prior to adding Triple X Inhibitor.
Directions: For use in indirect systems only.
• For open vented systems fill via header tank.
• For sealed systems fill via a radiator.
Each 1 litre container of Triple X product is usually sufficient for a standard domestic heating system up to 100 litres (approx 10 radiators). It is acceptable to add Triple X Silencer, Inhibitor and Leak Sealer to the system and leave indefinitely.