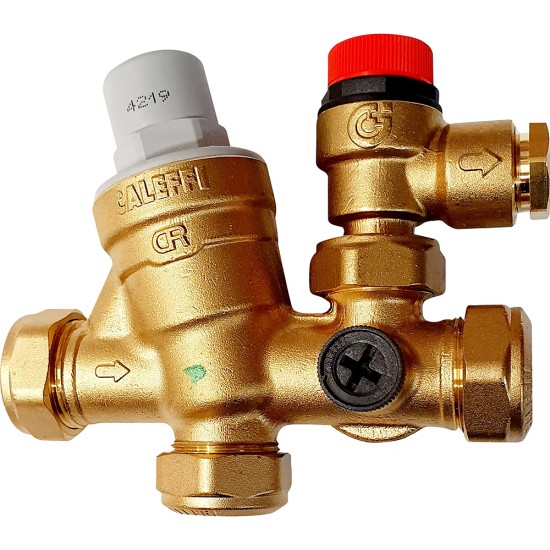 New
22mm Inlet Control Multibloc Valve Group
Stock:

In Stock

Model:

CA-533002CST

SKU:

CA-533002CST
Products Sold: 0
Product Views: 3716
22mm Inlet Control Multibloc Valve Group
22mm Cold Water Control Valve 3-6 Bar comprises of a manifold containing a pressure reducing valve, a cold water balancing port with check valve, a check valve and a preset pressure relief valve. The unit can be installed either horizontally or vertically with the PRV always first in line.
• Specially designed for hot and cold services in houses or apartments
• Equalises the hot or cold water supplies or both
• Prevents excessive pressure at outlets such as taps and showers
• Specially shaped diaphragm to give accurate pressure regulation in response to changes in downstream pressure.
• The larger outlet chamber creates a low exit velocity which is effective in reducing water noise.
• The control stem housing of the cartridge is made from a plastic material with a low co-efficient of adhesion.
• Reduces scale deposits forming, the main cause of pressure reducing valve malfunction.