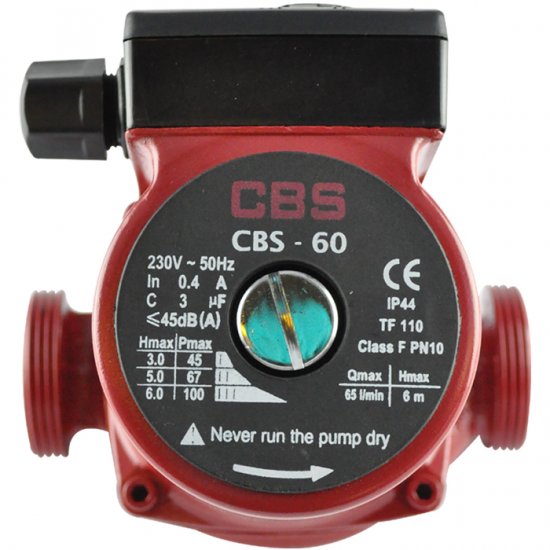 New
CBS 60 Central Heating Pump
Stock:

In Stock

Model:

cbs-pump
Products Sold: 0
Product Views: 2230
CBS 60 Central Heating Pump is designed to cater for the majority of domestic wet central heating systems.
6 metre pump head can accommodate larger domestic systems and higher resistance circuits.
The pump incorporates an energy saving three speed motor for pump to system matching and consequent reduction of hydraulic noise.
Standard port to port dimensions make the pump interchangeable when replacing the vast majority of old pumps.